We're all going on a summer holiday
Thinking about clothes when going abroad is no easy feat. I had been trying to nail the clothes I wanted to take away for some time; they had to be comfortable (hello 40 degree heat) but also be light, practical and versatile (hello walking from said 40 degree heat into air conditioned hotels and casinos!)
We had a variety of activities planned ranging from lots of walking and exploring to relaxing and partying so without over packing I need versatility in items that I take. Luckily our luggage allowance was 23kg and thankfully I managed to stay under the allowance which is very rare! We were away for a week and I think I nailed what came with me in my suitcase!*
Here are a selection of some of the things I purchased before going away!
ASOS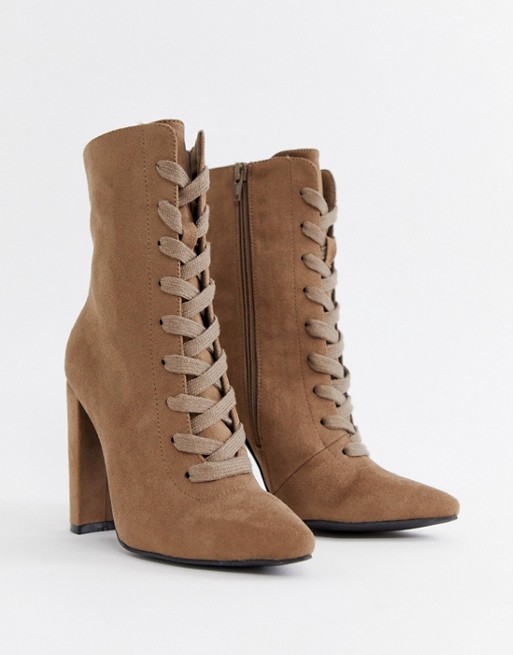 These boots go with everything. They are so comfortable and look amazing! They're the only pair of 'going out out' shoes I'm taking as they are so versatile! Really impressed with these from ASOS at a bargain £38.
---
Organic Cotton Vest Black
Organic Cotton Vest White
£10
These vests are super simple but have a really nice cut. They can be dressed up or down and worn with a range of trousers/shorts/skirts. Bonus points for being an organic cotton.
---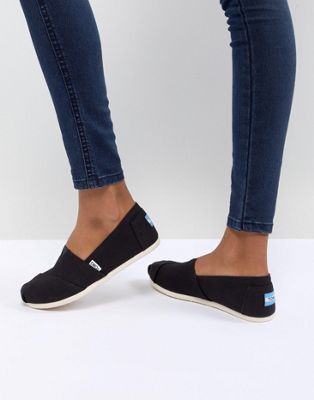 £36
I live in Converse and Toms shoes every single day and I only have one pair of Toms which are bright red… I wanted something a little more subtle to just quickly and effortlessly pop on for when we're out walking and exploring. Great thing about these is they will go with almost anything.
---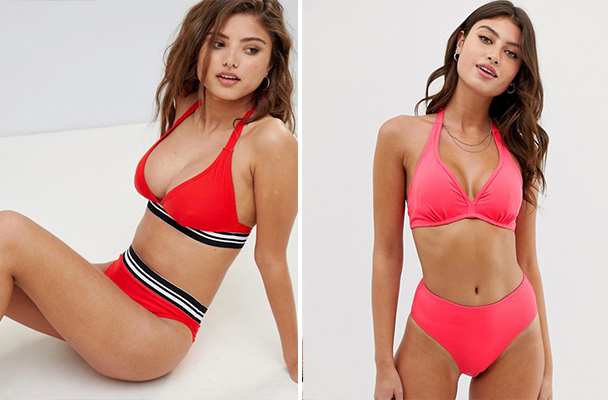 Left Image: Wolf and Whistle
Right Image: Pour Moi
Exceptional brands if you have a fuller bust. Wolf and Whistle are fast becoming my favourite lingerie/swimwear brand for big boobs! This style is no longer available but I challenge you to not find something you'll love! Pour Moi have a great range too – I'm loving the high waisted bottoms at the moment to cover up my stretch marks.
---
---
Femme Luxe Finery
I was kindly invited to collaborate with femmeluxefinery.co.uk for my trip away. I chose 4 items that would be my evening wear when we went out.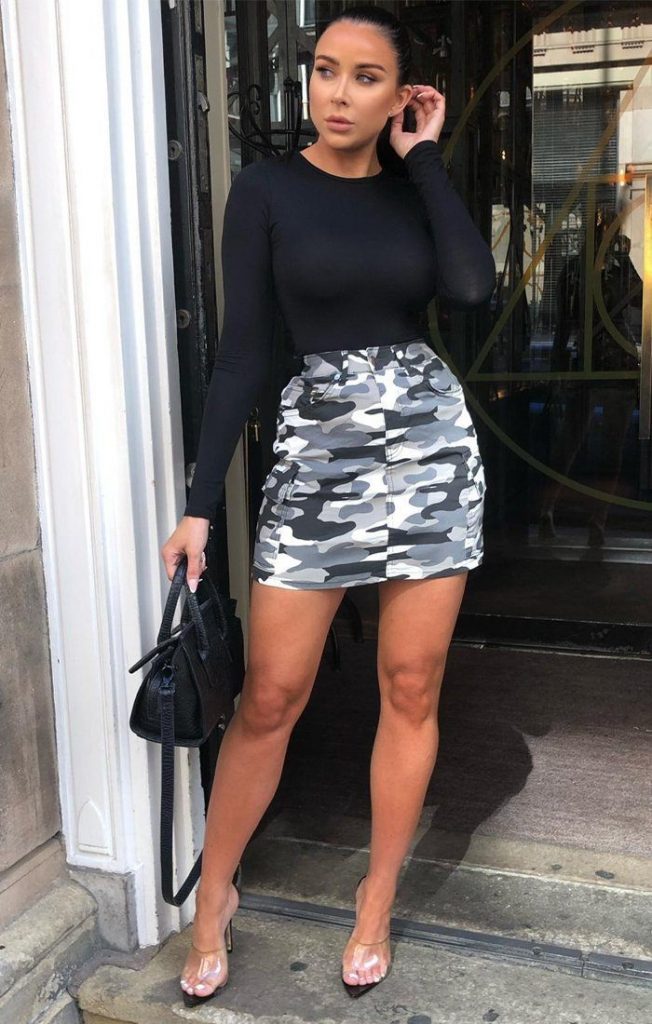 £14.99
This versatile skirt took me from afternoon to evening teamed up with a pair of black converse and crop top it gave it a chilled edgy vibe.
---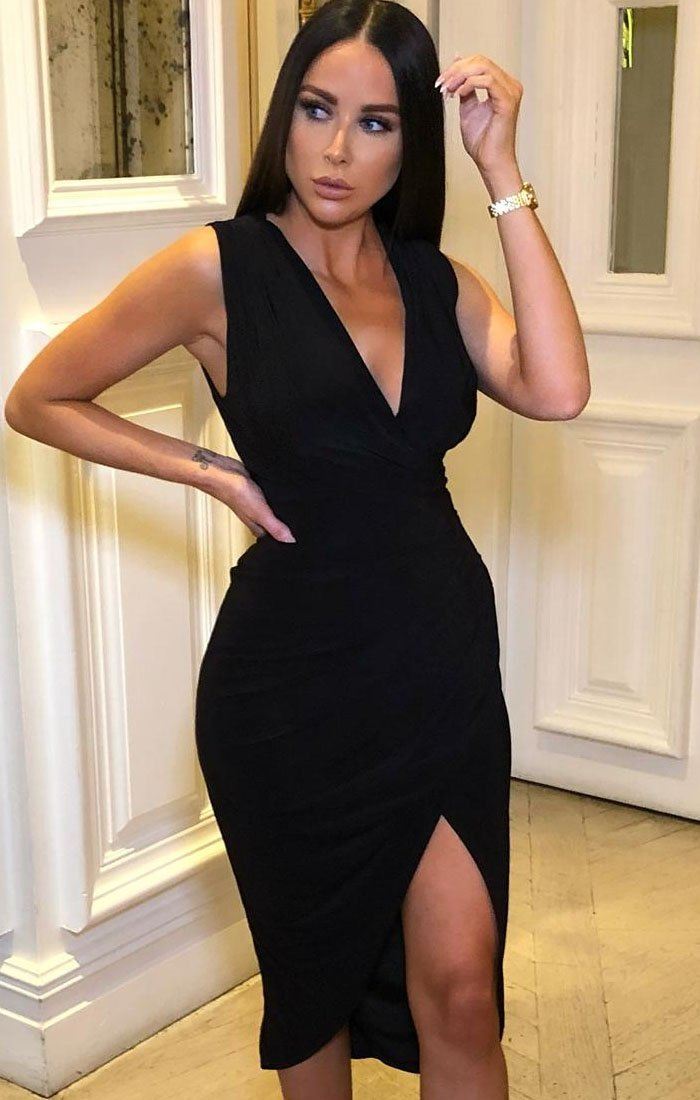 £14.99
This black dress is gorgeous. Teamed with a pair of killer black heels it covered all of the bits I don't like about my shape really well.
---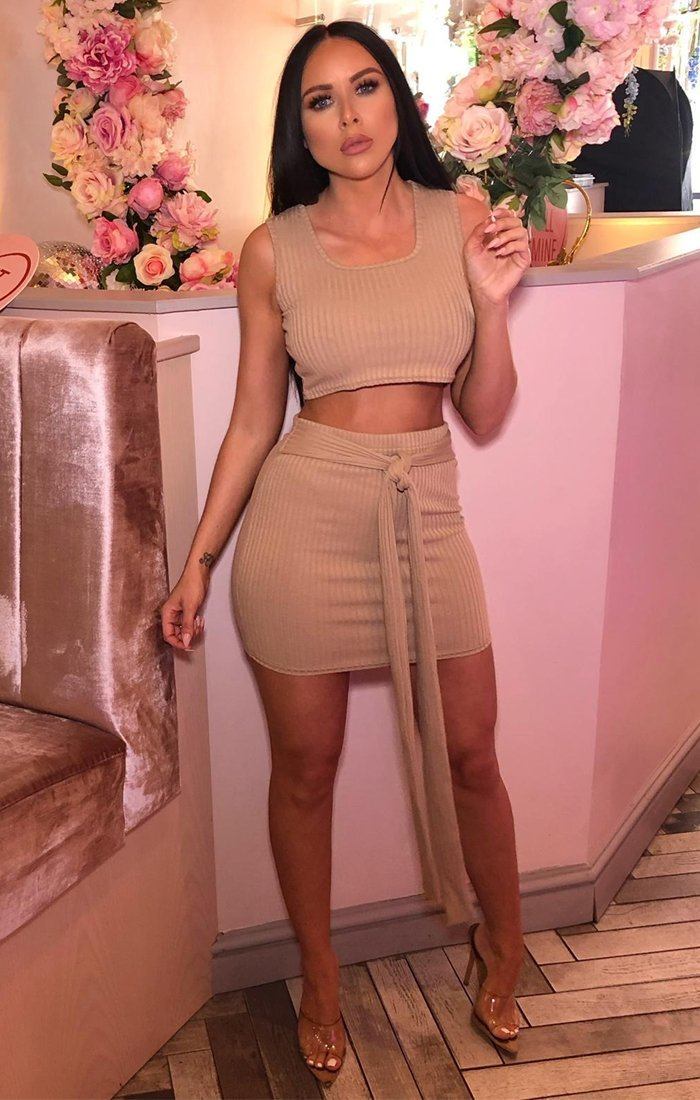 Top and Skirt Co-ord
£14.99
I absolutely loveeee this co-ord set. It's not something I'd usually go for but when I first tried it on I fell in love with it! Good fabric and a great length. Doesn't come up short like a lot of skirts and being 6ft tall it's vital they are long enough!
---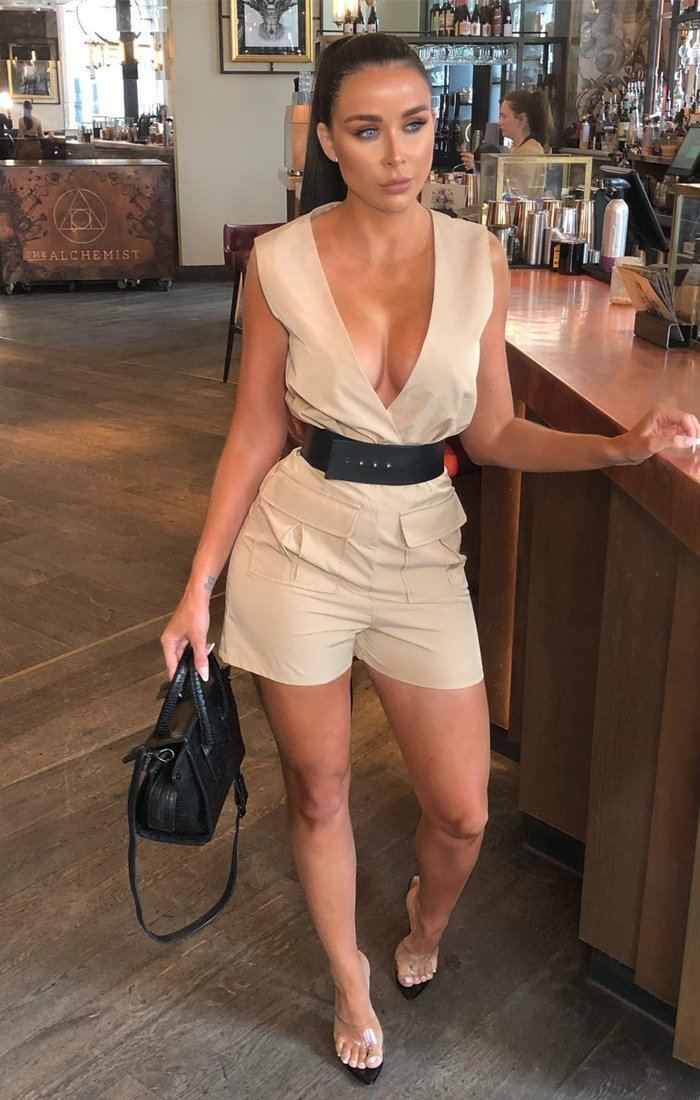 Beige Low V Neck Belted Utility Playsuit
£22.99
I have never owned a playsuit before but really liked the look of this one. Especially as evening wear in Vegas. Teamed with the boots mentioned above this is a super hot look. Figuring out how to do it back up when you've been to the ladies on your own will always remain a mystery to me though!
---
---
Matalan
I always seem to forget about Matalan for shopping. Gone are the days where it was aimed at the older generations, they have upped their game and have some gorgeous summer bits in this year! I love going in for a nose at the kids stuff and always come out with some nice pieces for me!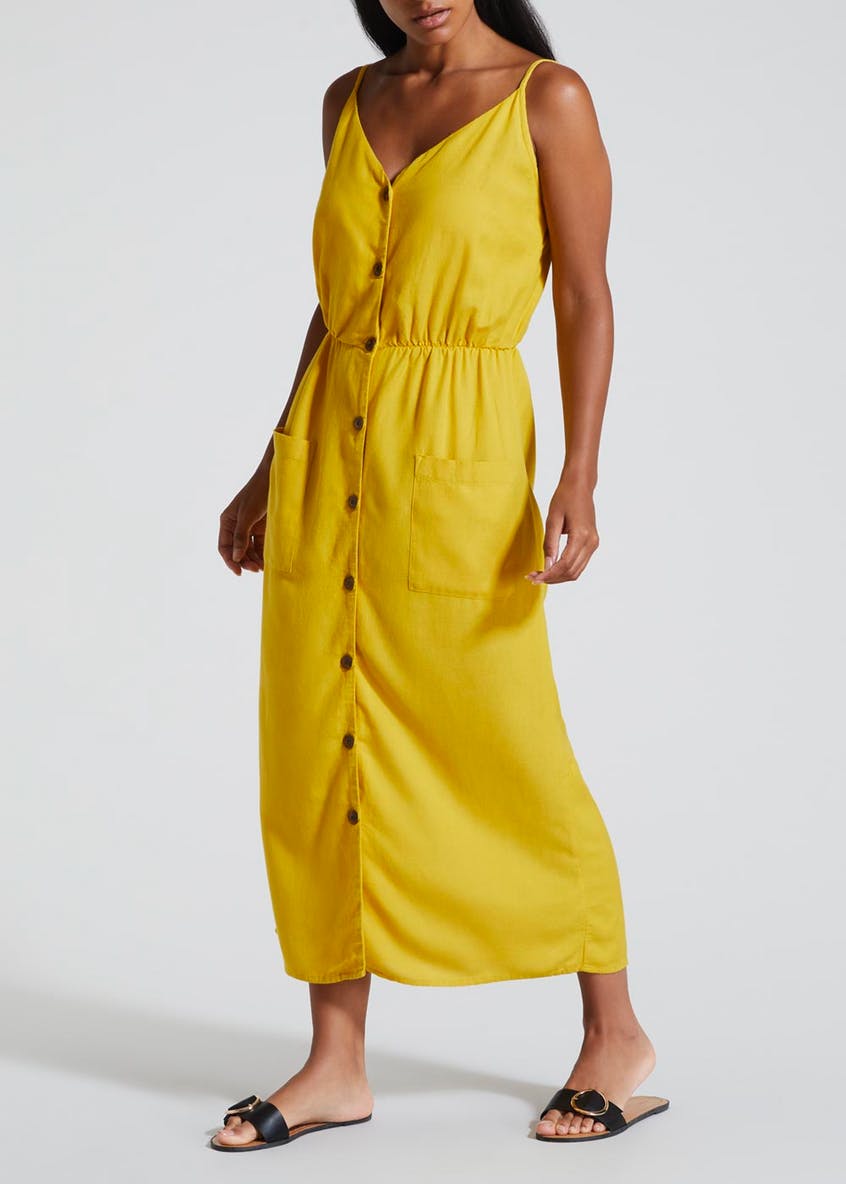 Button Front Cami Dress
£9.60
Yellow as always scared me. I have olive skin so yellow tends to make me look like a Simpson. T hat was until I discovered mustard yellow! The Matalan site describes this as a lime colour but it's most definitely yellow! It's super soft a great length and IT HAS POCKETS!!
---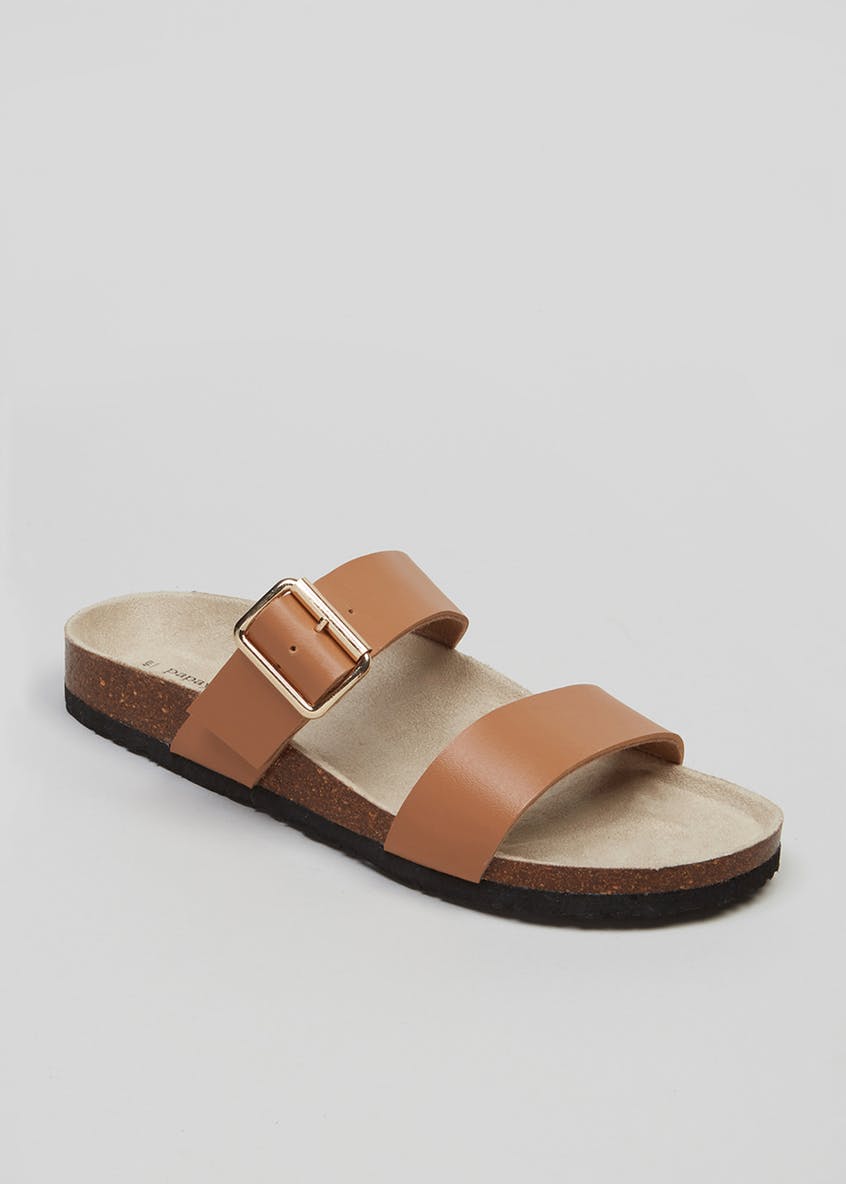 Footbed Sandals
£6.00
I wanted a pair of Birkenstocks but I really couldn't justify the price, so I picked these up which are an absolute bargain and they are super comfy!
---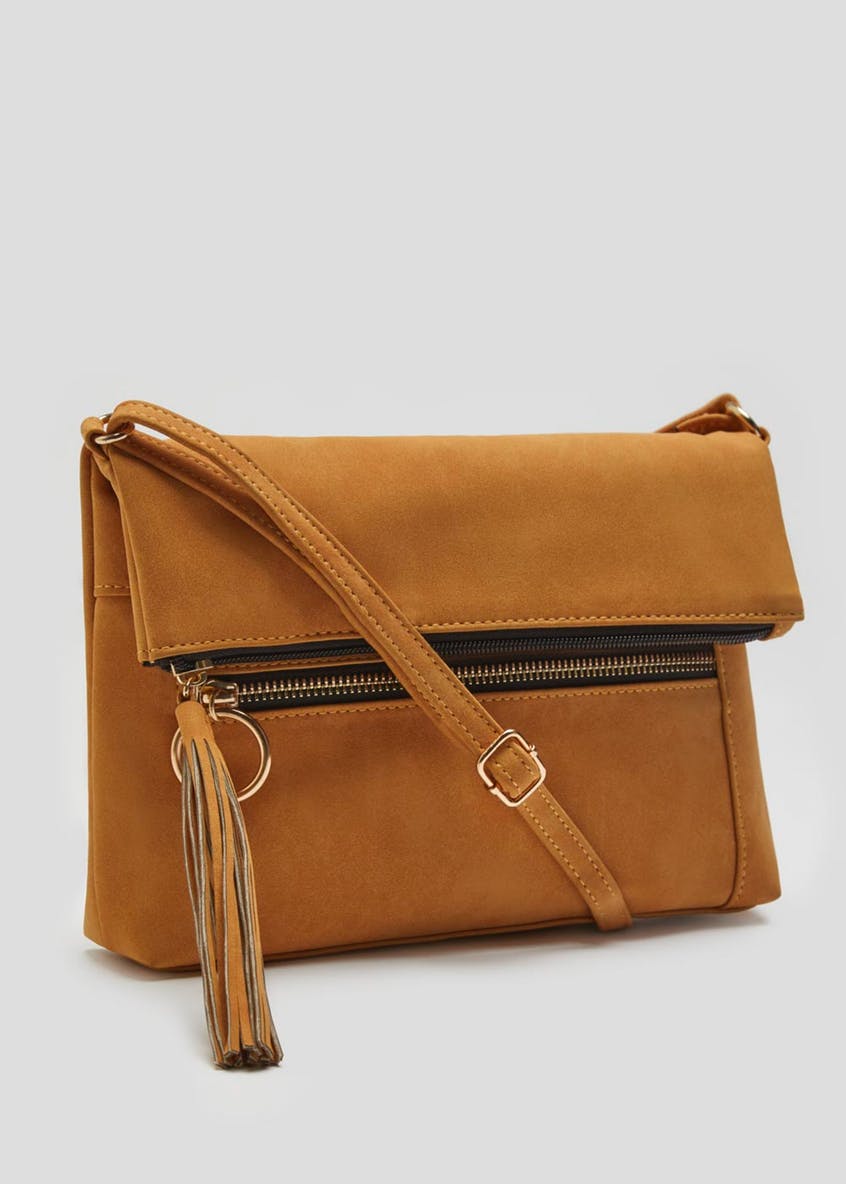 Tassel Cross-Body Bag
£7.50
I wanted a cross body bag that was lightweight but had enough room to carry my everyday holiday essentials. This is more of a mustard colour than the picture but highly recommended! I can't wait for the day my handbag is no longer a nappy changing bag!
---
---
Here are some snaps from our trip with some of the clothes above!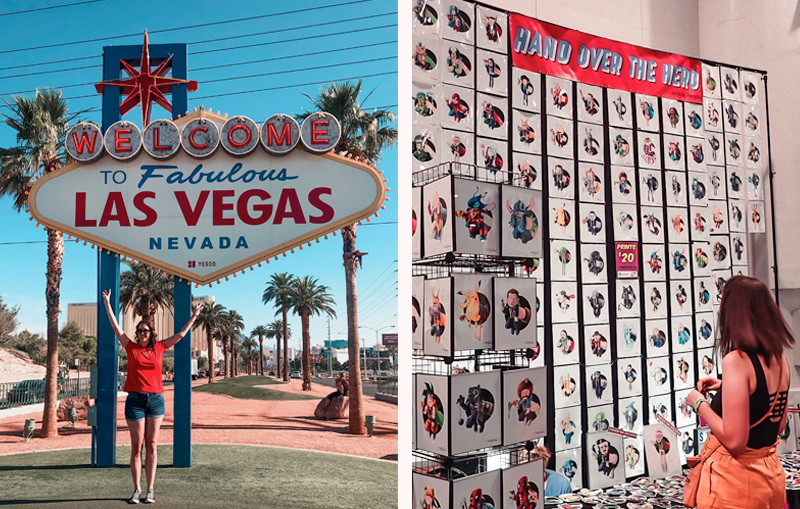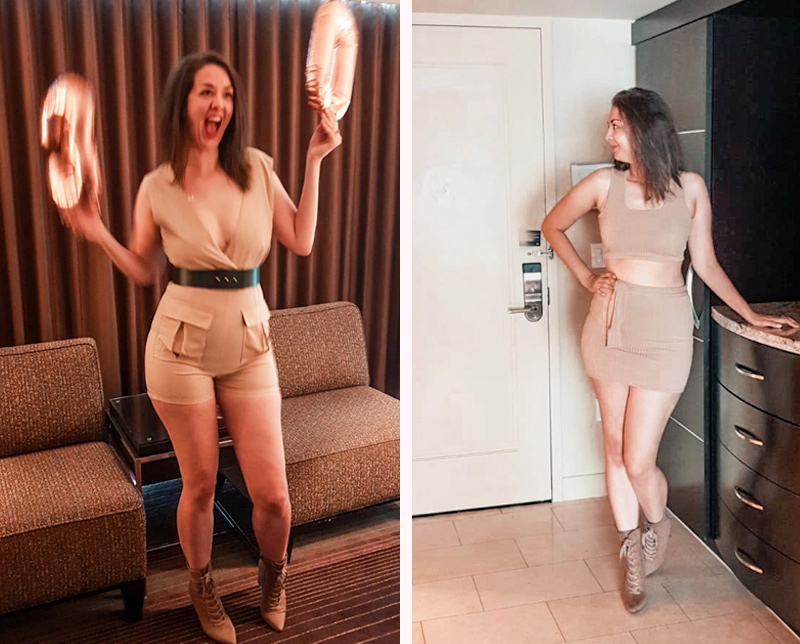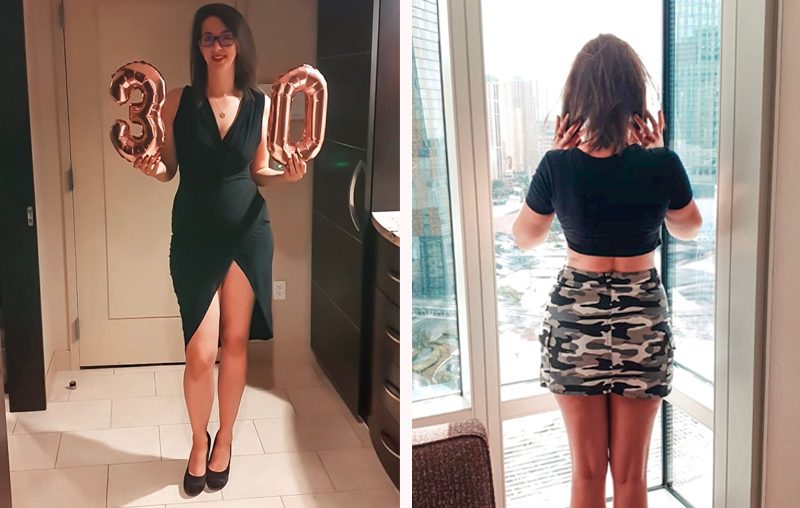 ---
*This post contains affiliate links and gifted items for review, but all views and opinions expressed are my own.